accredited and credentialed
FIRST AID and MEDICAL TRAINING TO AUSTRALIAN AND INTERNATIONAL STANDARDS
high-risk industry first aid courses
ONSITE TRAINING ONLY
We come to your location to reduce costs on corporate travel, accommodation and absence of personnel from employment. When site based we can leverage on the familiarity and flexibility of your site location to incorporate it into scenarios where available
TAILORED COURSES 
We are more than willing to tailor additional Australian qualifications to the training and scenarios specific to your department or corporate requirements. Did you know that the Australian WHS Act 2011 doesn't require Australian registered training but only suggests 'accredited training' be used. Combined Australian CPR with internationally accredited and considered the gold standard trauma skills learnt from the battlefield, to best risk prepare your people for an incident  in your high risk workplace.
HIGH QUALITY DELIVERY 
Pre-course lesson reading optimising  face-to-face (F2F) packages  using realistic skills stations and scenario lanes.  Ultra realistic wounds and injuries utilising industry leading props, training aids and moulage special effects. Cost plus packages including actors for casualties, props and special effects for hyper-realism on request. 
 REALISTIC SCENARIO BASED TRAINING
We can work with your team to design comprehensive scenario based training relevant to your sites risks or upcoming operations.
CURRENCY OF EXPERIENCE
SOTER is intimately connected to various fraternities and associations to offer the latest evidence based practices and learnings from around the world.  Our directors also come from offshore and international oil and gas and mining experiences as Paramedics and HSE Advisor
RECOGNISABLE
From the same family as the globally re-known PHTLS for medical professionals, SOTER is the only accredited and credentialed TECC-PHTLS provider in Australasia.  It is our objective to step-change  Australia's first responders with this world-class trauma care and standardise our emergency services collectively, enabling greater interoperability during large incidents and immediate care regardless of first person on scene.  
DIVERSIFIED TEAM
Our staff come from various first response backgrounds, including international and domestic Ambulance/Paramedics, heavy industries such as Mining and Oil and Gas, Remote Aeromedical Retrieval and Search and Rescue and the full spectrum of military medical responses. We are governed by a team of physician specialists to which we can leverage from to deliver world-class training and medical services. 
 OUTCOMES
– Internationally recognised certifications
– Like-for-like accreditation recognised by western counterparts. 
– Hands down the most relevant first aid training for high risk industries. 
– Standardised and regulated training by the the National Association of  Emergency Medical Technicians (USA)
–  Instructor competence and accreditation, all are currently registered Paramedics or Registered Nurses. 
SOTER sets the standard for training in unconventional, hostile, austere and remote environments through our collective experience from around the globe.                         
WORKING WITH SOTER means:
Guaranteed to receive the most up-to-date training as directed by the leading authority, the Committee of Tactical Emergency Casualty Care (CoTECC)
The most recognisable qualification used by emergency services, including; law enforcement, fire and rescue, protective services, search and rescue, parks and wildlife and synonymous with high-threat medical response.

4 year certification, issued in the form of a registered provider card and NAEMT certificate of completion.

Trust, in certified, reputable and credentialed trainers.

Competency in training…..not attendance qualification.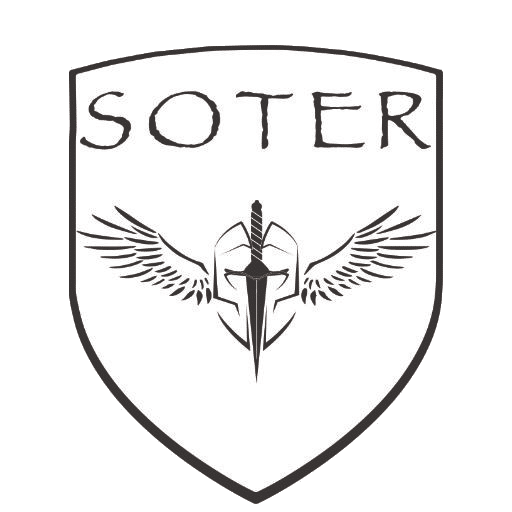 For corporate/department bookings please get in touch directly with one of our training specialists to assist in your enquiry.
Phone: 1300 2 SOTER (2 76837)
Secure email: [email protected]