accredited and credentialed
MENTAL HEALTH first Aid

ONSITE TRAINING
We come to your location, reducing overheads of travel and accommodation for personnel and leveraging on the familiarity and flexibility of defence training facilities, enabling  your personnel to more of what they are trained to do.
HIGH QUALITY DELIVERY 
Pre-course reading optimising  face-to-face (F2F) packages  using realistic skills stations and scenario lanes.  Ultra realistic wounds and injuries utilising industry leading props, training aids and moulage special effects. Cost plus packages employing extras/ actors to promote realism available.
 REALISTIC SCENARIO BASED TRAINING
We can work with your team to design comprehensive scenario based training relevant to your unit roles, tasks or upcoming operations.
TRAIN THE TRAINER
Handover progression plan for internal/organic ability to qualify specific unit members as Instructors and subsequently facilities as registered training centres.
CLINICAL AND OPERATIONAL CURRENCY 
SOTERs Instructors are all registered clinicians  and through our networks offer the latest developments from all tactical environments.  such as civilian, conflicts such as Ukraine and wilderness, remote and expeditionary medicine.
Discounted rates for government orders*
AUSTRALIAN DELIVERED 
SOTER is the only official Australian US DOD registered TCCC provider in Australasia, including government (military) organisations.  We can credential you personnel or your department to the US DOD CoTCCC recommendations and advise on Australian equivalent pharmaceutical alternatives through our robust medical governance via our TCCC physician specialists.  
DIVERSIFIED TEAM
All our staff delivering TC3 and TECC  have relevant military or civilian special operations experience respecively. Be they civilian medical specialists working through the reserve, ex-military medics, special forces operators, critical care flight paramedics to emergency physicians, general and specialist surgeons Regardless of the cohort, we can tailor the right team for your organisation.
 OUTCOMES
– Globally recognised 4 year certification,
– Like-for-like accreditation assisting exchanges and interoperability with US/UK counterparts 
– Rapid identification of individuals clinical scope of practice. 
– Standardised and regulated training by the the National Association of  Emergency Medical Technicians on behalf of the US Defence Health Agency,
– Student/ Instructor competence and accreditation. 
SOTER sets the standard for training in hostile environments through our experience across the spectrum of warfare from shooter, medic, flight paramedic, physician and surgeon.                        
WORKING WITH SOTER means:
Guaranteed to receive the most up-to-date training from our network of aligned tactical providers and institutions globally and under the guidelines of the Committee of TECC. NAEMT TECC is the most recognisable civilian qualification use by law enforcement and agencies worldwide. 
3 year certification, issued in the form of a registered provider card and NAEMT certificate of completion.
Trust, in certified, reputable and audited trainers. 
Competency in training …..not attendance qualification.  
* Offered to contracted department orders.  Ability to adopt an organic training progression requires the organisation to fulfill all NAEMT pre-requisites and ongoing criteria as a training centre and have the ability to contribute to the development of an Australian model of TECC.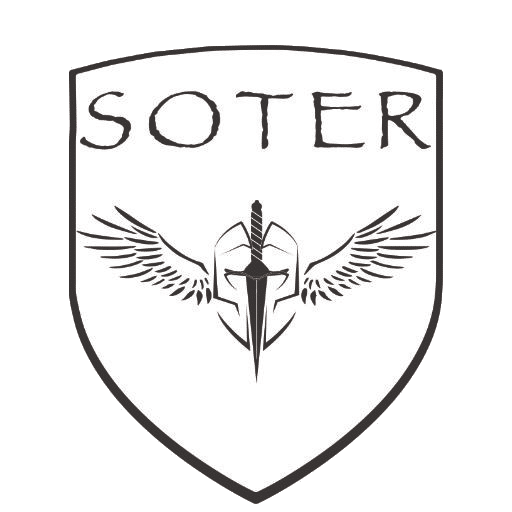 Due to the highly customised nature of our services, please get in touch for one of our training specialists to contact you asap or securely email us at [email protected]